January 28 Is Data Privacy Day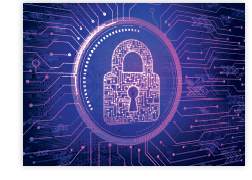 Given the frequency and magnitude of identity theft, it's vitally important to do what you can to protect your personal information. January 28 is designated as Data Privacy Day, which serves as an excellent reminder to stay vigilant.

The National Cyber Security Alliance offers these tips to help manage your privacy:

Secure your devices: Use strong passwords, passcodes, or touch ID features to lock your devices. These security measures can help protect your information if your devices are lost or stolen and keep prying eyes out.


Think before you app: Information about you — such as the games you like to play, your contacts list, where you shop, and your location — has value, just like money. Be thoughtful about who gets that information and how it's collected through apps.


Stay up to date: Make sure your security software, web browser, and operating system are updated regularly, which is the best defense against viruses, malware, and other online threats.
Learn more at staysafeonline.org. Click on "STAY SAFE ONLINE" and get tips on Online Safety Basics, Managing Your Privacy, and more.