Wilson Communications Announces Recipients of 36th Annual Scholarship Awards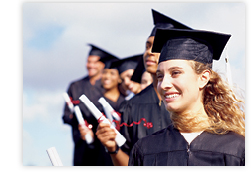 In 1984 Wilson Communications started awarding scholarships to graduating seniors from all of their exchanges. Over the past 36 years Wilson Communications has selected 340 scholarship recipients and awarded $153,650.00. This year, Wilson Communications awarded ten $500 scholarships.

"My grandfather, Paul Grauer, started the program and we have continued it because we feel it is important to give back to the communities we serve," says Scott Grauer, President/CEO of Wilson Communications. "This is just one of the many ways we help support our communities."

Each year, Wilson Communications awards two scholarships to students in each of its seven communities it serves. "New this year with our expansion into the Ellsworth area, we are proud to be able to include and offer a scholarship to an Ellsworth High School graduate as well. This year fourteen total applications were received from students in our communities," added Scott.

In their announcement video, Craig Freeman, VP/General Manager of Wilson Communications, includes a message to all the 2020 graduates, "To the class of 2020. Our world continues to change and you are our future leaders. How we choose to embrace change shows a lot about ones character. Most will either embrace it or deflect it. Each of you have been faced with change over the last few months and I believe each one of you has embraced these changes and you will only be that much more successful because of it. For many of you, the next chapters of your lives will lead you away from the area. Now more than ever, we rely on our youth to return home and help sustain our small, rural communities. My congratulations to all of the 2020 graduates."

The 2020 recipients are: Erin Lange, Brookville, Autumn Princ, Lucas, Nathan Stroede, Sylvan Grove, Kelsey Decker, Sylvan Grove, Brooke Hollerich, Tipton, Emily Koeningsman, Tipton, John Criswell, Wilson, Charlie Hlad, Wilson, Westin Hughes, Wilson, Hayden Rogers, Ellsworth.