Apple's Wireless 'Weak Security' Warning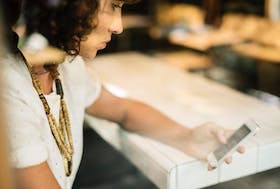 Are you starting to notice warnings on your iPhones and iPads that state that they are connected to a wireless network using "Weak Security?" This message comes from the iOS and iPadOS 14 updates that changed what Apple devices consider good wireless security. An Apple mobile device user can receive this message because they are connected to an open network that does not use a password. However, now they can also receive this message due to the security type configured on their router. The latter is most likely if "all of a sudden" you are receiving this warning. 

It is important to use the security type WPA2 instead of WEP or the original WPA. With this update, Apple is taking that a little further and considers the encryption that those security modes are using when determining if a connection is weak or not. As always, no security mode below WPA2 should be used. There are two encryption types used by WPA2, TKIP and AES, where TKIP is no longer considered strong security by Apple (and many other) devices.

To remove this warning, you must update your network to WPA2-AES or the newest version, WPA3, which uses AES natively. Each router is configured differently, but this setting needs to be updated for each SSID configured. A subscriber must have a WIFI5 (802.11ac) or WIFI6 enabled router to use these encryption types and security modes. Most of the AC routers Wilson Communications has installed in the past, including our current offerings, can use at least WPA2-AES.

It is important to note that the devices connected to a network also affect the security of the network. As stated above, to use AES encryption, your router must have the ability for WIFI5 or higher. This means that if there is an older device that connects with 802.11n or older, it cannot connect using AES and bring the network's security level back down. Also, if using an older device that cannot connect using 802.11ac, you will not be able to use the new security modes. If this is the case, you will continue to receive the message on Apple devices.

Receiving this warning could be that you are connected to an open network such as a hotspot, but most likely it is due to the encryption type used to secure the network.