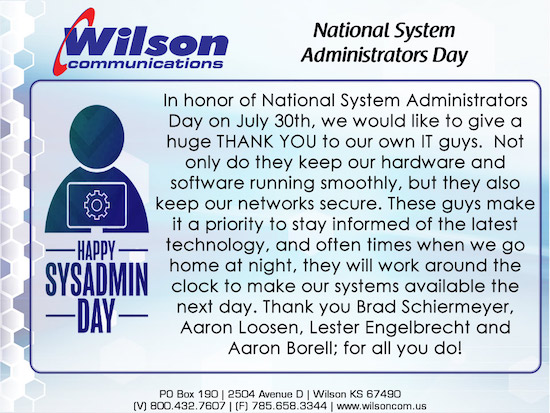 Employee Spotlight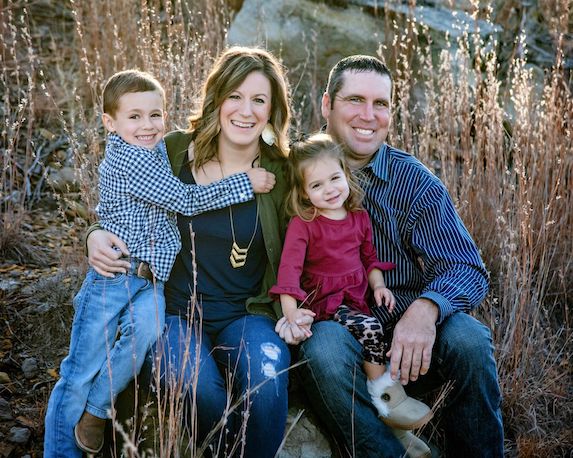 Meet our Controller, Sarah Dlabal! Sarah grew up in rural Inman, KS where she graduated in 2006.  She attended Kansas State University and received a Bachelor of Science in Accounting and a Minor in Economics. Sarah also has her certified public accountant license. Sarah and her husband Darwin have two children; Kash who is 5 and Emmy who is 3. Not to forget their border collie Zep, who is a very important part of the family!

Sarah joined Wilson Communications in 2019 and is a member of the company's leadership team. She manages the financial operations of the company, including overseeing the accounts payable/receivable processes, payroll processing and tax filings. She also is responsible for many compliance filings to outside organizations. Prior to coming to Wilson Communications, Sarah worked as a public accountant for KCoe-Isom specializing in the agricultural industry.

I asked Sarah what she enjoys most about her job and if she could delegate one task to another, what would it be? Sarah replied, "I enjoy the variety of things I get to do on a monthly basis." And as for that one task she would delegate, Sarah says "special access quotes & billing!"

Sarah is also an active member in our community holding leadership positions for the Ellsworth County Fair Association and the Smoky Hills Charitable Foundation's board of directors and is also a member of the Smoky Hills Cattlewomen and the St. Wenceslaus Alter Society.

Below are Sarah's responses to a few more fun questions!

Q: Do you have a strange or unique talent/ability?
A: I can slalom ski

*Note:  For those like me who had no idea what slalom skiing is, don't worry I looked it up. Slalom is an alpine skiing and alpine snowboarding discipline, involving skiing between poles or gates that are spaced closely together; necessitating quicker and shorter turns.

Q: Favorite sports teams?
A: K-State

Q: Thinking back to when you were little, what did you want to be when you grew up?
A: Doctor

Q: How about now?
A: Still figuring that out. 😊

Q: Where are you most likely to be found on a Saturday afternoon?
A: Playing with my kids. Summertime is great — we have a new found love for the pool! Otherwise, usually outside, no matter the time of year.

Q: If you were to retire tomorrow and had to pass along on piece of advice to your replacement, what would you say?
A: Take notes and ask questions. Document, document, document.

Q: If you could have one superpower, what would it be and why?
A: The ability to heal the sick...for obvious reasons!