October is National Cybersecurity Awareness Month!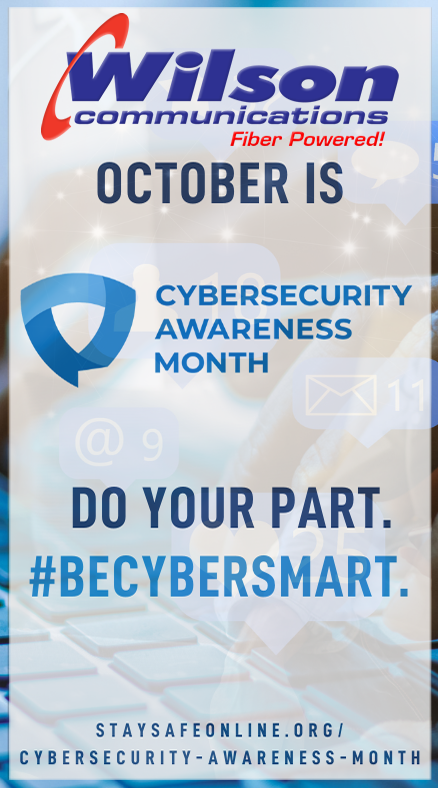 Cybercriminals have become quite savvy in their attempts to lure people in and get you to click on a link or open an attachment. October is Cybersecurity Awareness Month so let's talk about how you can "Do Your Part. #BeCyberSmart!" Every individual should own their role in protecting their information and securing their systems and devices. There are many steps individuals can take to enhance their cybersecurity. Below, the National Cybersecurity Alliance (NCSA) highlights eight tips you can put into action now:

MAKE A LONG, UNIQUE PASSPHRASE. Length trumps complexity. A strong passphrase is a sentence that is at least 12 characters long.


PASSPHRASES AREN'T ENOUGH. Use 2-factor authentication or multi-factor authentication (like biometrics, security keys or a unique, one-time code through an app on your mobile device) whenever offered.


WHEN IN DOUBT, THROW IT OUT. Links in email, tweets, texts, posts, social media messages and online advertising are the easiest way for cyber criminals to get your sensitive information. Essentially, just don't trust links.


KEEP A CLEAN MACHINE. Keep all software on internet connected devices — including personal computers, smartphones and tablets — current to reduce risk of infection from ransomware and malware.


BACK IT UP. Protect your valuable work, music, photos and other digital information by making an electronic copy and storing it safely.


OWN YOUR ONLINE PRESENCE. Every time you sign up for a new account, download a new app, or get a new device, immediately configure the privacy and security settings to your comfort level for information sharing.


SHARE WITH CARE. Think before posting about yourself and others online.


GET SAVVY ABOUT WIFI HOTSPOTS. Limit what you do on public WiFi and avoid logging in to key accounts like email and financial services.
For more information on how you can #BeCyberSmart, visit these additional resources.


#BeCyberSmart — Don't get Hooked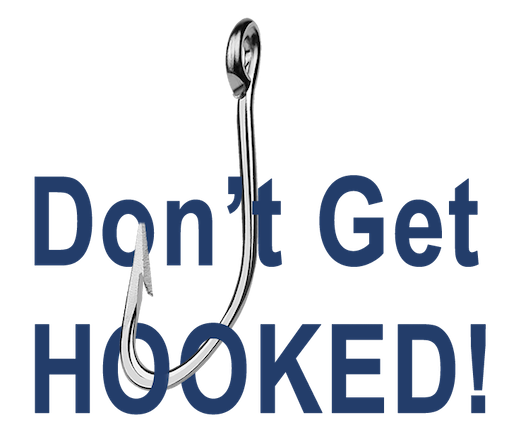 Tips for Spotting a Phish:
Phishing emails commonly will create a sense of urgency or claim to need help. A malicious email can look just like it comes from a financial institution, an e-commerce site, a government agency or any other service or business. It often urges you to act quickly, because your account has been compromised, your order cannot be fulfilled or there is another urgent matter to address.  


They ask for your personal info. Don't reveal personal or financial information in an email, and do not respond to email solicitations for this information.  


They want you to download a file or click on a link. Best rule of thumb ... when in doubt, throw it out!