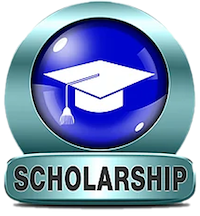 Wilson Communications strongly believes that our youth are the future for our rural communities and encourage them to pursue their goals and further their education and we are honored to announce the 2022 Wilson Communications Scholarship Application & Guidelines are now available.

Two $500 scholarships per each community Wilson Communications' serves will be award to a graduating senior. Communities include Brookville, Denmark, Ellsworth, Hunter, Lucas, Sylvan Grove, Tipton and Wilson. "My grandfather, Paul Grauer, started the program in 1984. Education was always important to him and we continued the program as a way of giving back to the communities we serve," says Scott Grauer, President/CEO of Wilson Communications. "This is just one of the many ways we help support our communities," he added.

"Knowing how important education was to my grandparents, Wilson Communications is honoring their legacy by offering two new scholarship opportunities in 2022; the Paul F. Grauer Technology Scholarship and the Helen Grauer Return to Learning Scholarship," Scott announced.

The Paul F. Grauer Technology Scholarship will award one $1000 nonrenewable scholarship to a graduating senior or a college undergraduate that is dedicated in pursuing a degree in Telecommunications, Computer Science, Information Technology or a Telephone or Broadband trade related field. The Helen Grauer Return to Learning Scholarship will offer one, non-renewable $500 scholarship opportunity to an adult student who is entering an education program for the first time or are returning to complete an interrupted education.

Foundation for Rural Service (FRS), in cooperation with NTCA–The Rural Broadband Association, seeks to sustain and enhance the quality of life in America by advancing an understanding of rural issues. Through its various programs and initiatives, FRS strongly supports the continuing education of rural youth. Wilson Communications, through our membership with NTCA, is proud to be able to extend this opportunity to our area students. We have been honored to have sponsored 20 national scholarship recipients over the years totaling over $31,000 in scholarships!

More information and eligibility requirements can be obtained from your school's guidance counselor, on our website, or by contacting our office at 785-658-2111 or 800-432-7607, or email Kayla.Cullens@wilsoncom.net.