Wilson Communications Announces 2023 Scholarship Opportunities!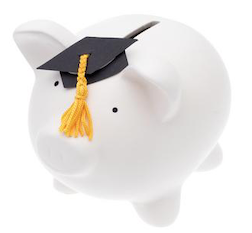 Wilson Communications strongly believes that our youth are the future for our rural communities so we encourage them to pursue their goals and further their education. We are honored to announce the following 2023 scholarship opportunities:

Wilson Communications Continuing Education Scholarship — Since its inception in 1984, Wilson Communications' Scholarship Program has awarded over $160,000 in scholarship opportunities to students in our service area. We strongly believe that our youth are the future of our rural communities, and we are honored to offer these opportunities to them. The selected student(s) will be awarded one $500 scholarship. 

Paul F. Grauer Technology Scholarship — Everything we encounter in our daily lives is incredibly dependent on the concepts of information technology. Information technology can encompass a range of fields from network basics to web design, data analysis to systems infrastructure, information security to troubleshooting. Wilson Communications recognizes the importance these skills have in the future of modern technology and will award one, nonrenewable $1,000 scholarship to those dedicated in pursuing an education in information technology or a related field.

Helen Grauer Return to Learning Scholarship — There are many paths to higher education, and they do not all conform to the same map. Many students choose to postpone college or move directly into the workforce bypassing a university education altogether. It is only later that they decide to pursue a higher education, either to improve their professional opportunities, or to expand their general knowledge. Still other students may have had their college careers interrupted, either by growing families or financial difficulties, and only later return to complete what they had started. Wilson Communications understands that more and more adult students are heading to college and is proud to offer one, non-renewable $500 scholarship opportunity to those who fit this mold and are seeking to return to learning.

The Foundation for Rural Service (FRS), in cooperation with NTCA–The Rural Broadband Association, seeks to sustain and enhance the quality of life in America by advancing an understanding of rural issues. Through its various programs and initiatives, FRS strongly supports the continuing education of rural youth. Wilson Communications, through our membership with NTCA, is proud to be able to extend this opportunity to our area students. We have been honored to have sponsored 20 national scholarship recipients over the years totaling over $31,000 in scholarships!

If you are interested in applying, the applications can be obtained from our website, your school's guidance counselor, or contact our office at 785-658-2111 or 800-432-7607.